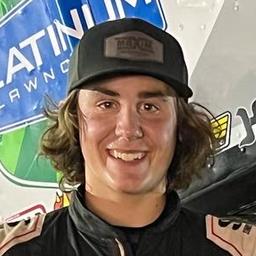 ---
Bryce Norris Eighth At Atomic Speedway
CHILLICOTHE, Ohio (August 29, 2023) Taking on Atomic Speedway this past Saturday night, Bryce Norris again was behind the wheel of a Winged 410cid Sprint Car, and found his way to an eighth-place finish.
Slick for most of the night, the feature saw the track clean off and take rubber, making it difficult to pass, relegating Bryce's advance to only one position. Focusing on finishing, the rear tires were completely used up on the Tipton Welding/Engler No. 37.
For continued updates, news, and information on Bryce Norris, log onto https://www.brycenorris.com.
---
Submitted By: Bryan Hulbert
Article Media
Back to News