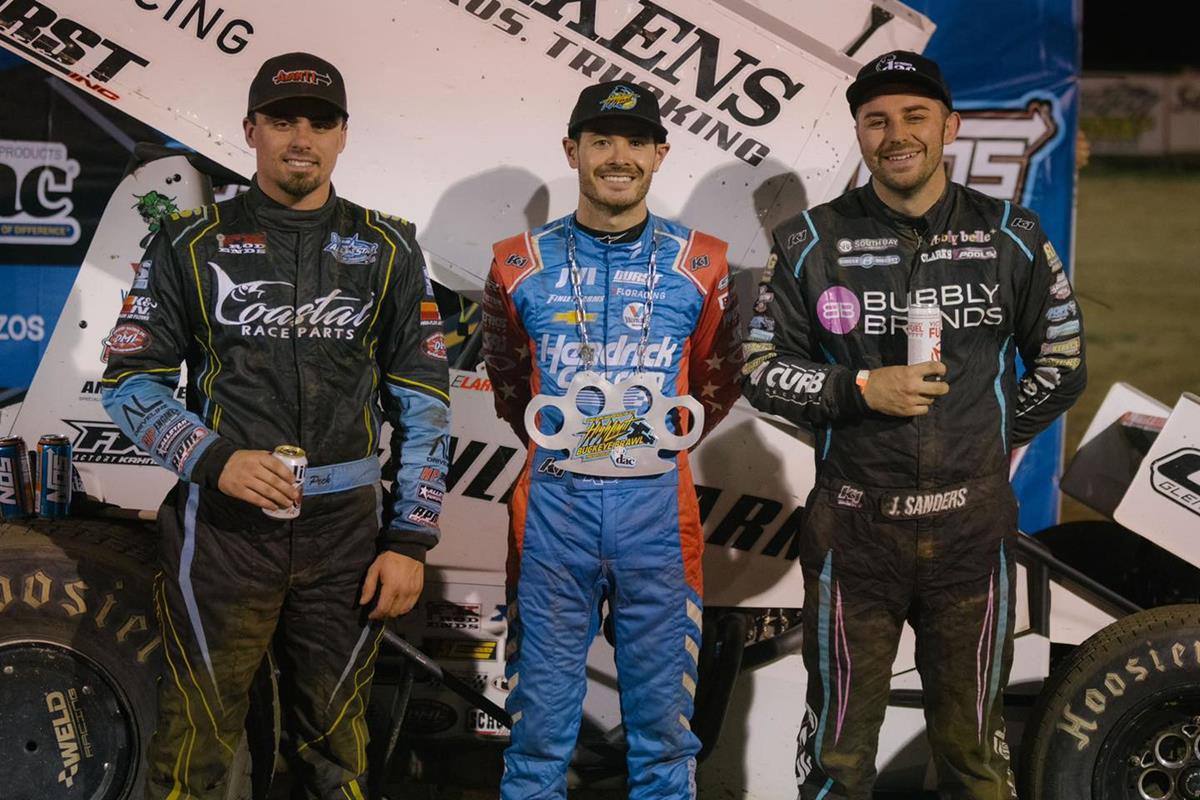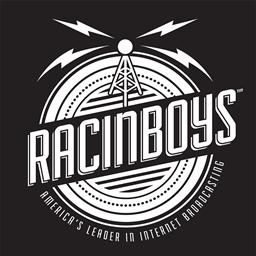 ---
Larson wins his first High Limit feature
By FLO Racing (Orrville, OH) -- Kyle Larson of Elk Grove, Calif., led 28 of 35 laps to capture Sheldon Haudenschild's Buckeye Brawl on Tuesday with the High Limit Sprint Car Series at Wayne County Speedway in Orrville, Ohio.
It's Larson's first career win with the four-race-old High Limit Series, which cashed out a whopping $35,023 when including the $3,000 bounty for topping hometown favorite and race promoter Sheldon Haudenschild.
Justin Sanders of Aromas, Calif., finished 1.358 seconds behind Larson as Justin Peck of Monrovia, Ind., came from 12th to finish third. Brian Brown of Higginsville, Mo., earned hard-charger by starting 25th and finishing fourth.
Tyler Courtney, who entered Tuesday's third-round of High Limit's inaugural season tied with Larson atop the series standings, finished 22nd when he flipped out of the sixth position with eight laps to go. Haudenschild, who grew up 15 minutes down the road in Wooster, Ohio, started 10th and finished ninth.
RESULTS
A Feature (35 Laps): 1. 57-Kyle Larson[3]; 2. 39-Justin Sanders[2]; 3. 13-Justin Peck[12]; 4. 21-Brian Brown[25]; 5. 24-Rico Abreu[11]; 6. 4-Chris Windom[13]; 7. 8-Aaron Reutzel[6]; 8. 19-Brent Marks[26]; 9. 17-Sheldon Haudenschild[10]; 10. 83-James McFadden[4]; 11. 48-Danny Dietrich[20]; 12. 22S-Brandon Spithaler[24]; 13. 21H-Brady Bacon[9]; 14. 29C-Cole Macedo[17]; 15. 39M-Anthony Macri[18]; 16. 71-Michael Kofoid[16]; 17. 26-Parker Price Miller[19]; 18. 29-Sye Lynch[23]; 19. 5T-Ryan Timms[8]; 20. 9-Chase Randall[1]; 21. 91-Tyler Gunn[22]; 22. 7BC-Tyler Courtney[5]; 23. 11-Cory Eliason[15]; 24. 55-Hunter Schuerenberg[14]; 25. 70-Scotty Thiel[21]; 26. 52-Blake Hahn[7]
B Feature (12 Laps): 1. 70-Scotty Thiel[2]; 2. 91-Tyler Gunn[3]; 3. 29-Sye Lynch[7]; 4. 22S-Brandon Spithaler[6]; 5. 19-Brent Marks[1]; 6. 21-Brian Brown[9]; 7. 4*-Tyler Street[4]; 8. 16-Danny Mumaw[10]; 9. 45-Tim Shaffer[12]; 10. 17S-Ricky Stenhouse Jr[13]; 11. 33W-Cap Henry[8]; 12. 38-Leyton Wagner[5]; 13. 70M-Henry Malcuit[19]; 14. 25R-Jordan Ryan[16]; 15. 2-Ricky Peterson[18]; 16. 99-Skylar Gee[15]; 17. 55B-Jake Swanson[20]; 18. 1-Justin Henderson[14]; 19. 19P-Sean Rayhall[17]; 20. 81-Lee Jacobs[11]; 21. (DNS) 97-JJ Hickle
C Feature (10 Laps): 1. 2-Ricky Peterson[4]; 2. 70M-Henry Malcuit[7]; 3. 55B-Jake Swanson[2]; 4. 97-JJ Hickle[8]; 5. 10-Paulie Colagiovanni[6]; 6. 22-Riley Goodno[14]; 7. 3J-Dusty Zomer[5]; 8. 15H-Sam Hafertepe Jr[11]; 9. 2MD-Conner Morrell[15]; 10. 187-Tyler Wiles[13]; 11. 101-Kraig Kinser[1]; 12. 6-Frank Rodgers[10]; 13. (DNS) 38K-Chris Myers; 14. (DNS) 49X-Cale Thomas; 15. (DNS) 20-Danial Burkhart; 16. (DNS) 20B-Cody Bova; 17. (DNS) 3TJ-Trey Jacobs
Dash (7 Laps): 1. 9-Chase Randall[1]; 2. 39-Justin Sanders[2]; 3. 57-Kyle Larson[6]; 4. 83-James McFadden[4]; 5. 7BC-Tyler Courtney[8]; 6. 8-Aaron Reutzel[5]; 7. 52-Blake Hahn[3]; 8. 5T-Ryan Timms[7]
Heat 1 (8 Laps): 1. 57-Kyle Larson[1]; 2. 9-Chase Randall[2]; 3. 21H-Brady Bacon[3]; 4. 4-Chris Windom[5]; 5. 29C-Cole Macedo[7]; 6. 19-Brent Marks[4]; 7. 38-Leyton Wagner[11]; 8. 21-Brian Brown[6]; 9. 17S-Ricky Stenhouse Jr[9]; 10. 101-Kraig Kinser[12]; 11. 3J-Dusty Zomer[10]; 12. 49X-Cale Thomas[8]; 13. 187-Tyler Wiles[14]; 14. 20B-Cody Bova[13]
Heat 2 (8 Laps): 1. 83-James McFadden[1]; 2. 5T-Ryan Timms[4]; 3. 24-Rico Abreu[2]; 4. 11-Cory Eliason[3]; 5. 26-Parker Price Miller[7]; 6. 91-Tyler Gunn[5]; 7. 29-Sye Lynch[10]; 8. 81-Lee Jacobs[8]; 9. 99-Skylar Gee[9]; 10. 38K-Chris Myers[11]; 11. 70M-Henry Malcuit[6]; 12. 15H-Sam Hafertepe Jr[13]; 13. 2MD-Conner Morrell[12]
Heat 3 (8 Laps): 1. 39-Justin Sanders[1]; 2. 8-Aaron Reutzel[2]; 3. 17-Sheldon Haudenschild[3]; 4. 55-Hunter Schuerenberg[4]; 5. 39M-Anthony Macri[6]; 6. 4*-Tyler Street[7]; 7. 33W-Cap Henry[9]; 8. 45-Tim Shaffer[5]; 9. 25R-Jordan Ryan[12]; 10. 55B-Jake Swanson[8]; 11. 10-Paulie Colagiovanni[11]; 12. 97-JJ Hickle[10]; 13. 20-Danial Burkhart[13]; 14. (DNS) 3TJ-Trey Jacobs
Heat 4 (8 Laps): 1. 7BC-Tyler Courtney[2]; 2. 52-Blake Hahn[1]; 3. 13-Justin Peck[4]; 4. 71-Michael Kofoid[5]; 5. 48-Danny Dietrich[6]; 6. 22S-Brandon Spithaler[8]; 7. 16-Danny Mumaw[10]; 8. 1-Justin Henderson[12]; 9. 19P-Sean Rayhall[7]; 10. 2-Ricky Peterson[11]; 11. 70-Scotty Thiel[3]; 12. 6-Frank Rodgers[13]; 13. 22-Riley Goodno[9]
Qualifying A: 1. 57-Kyle Larson, 00:14.059[24]; 2. 83-James McFadden, 00:14.160[19]; 3. 9-Chase Randall, 00:14.312[18]; 4. 24-Rico Abreu, 00:14.413[15]; 5. 21H-Brady Bacon, 00:14.415[10]; 6. 11-Cory Eliason, 00:14.459[16]; 7. 19-Brent Marks, 00:14.468[26]; 8. 5T-Ryan Timms, 00:14.469[27]; 9. 4-Chris Windom, 00:14.486[22]; 10. 91-Tyler Gunn, 00:14.556[14]; 11. 21-Brian Brown, 00:14.664[21]; 12. 70M-Henry Malcuit, 00:14.696[25]; 13. 29C-Cole Macedo, 00:14.756[3]; 14. 26-Parker Price Miller, 00:14.784[23]; 15. 49X-Cale Thomas, 00:14.817[8]; 16. 81-Lee Jacobs, 00:14.846[13]; 17. 17S-Ricky Stenhouse Jr, 00:14.868[11]; 18. 99-Skylar Gee, 00:14.895[12]; 19. 3J-Dusty Zomer, 00:14.963[2]; 20. 29-Sye Lynch, 00:14.982[1]; 21. 38-Leyton Wagner, 00:15.071[17]; 22. 38K-Chris Myers, 00:15.094[20]; 23. 101-Kraig Kinser, 00:15.325[4]; 24. 2MD-Conner Morrell, 00:15.404[9]; 25. 20B-Cody Bova, 00:15.445[6]; 26. 15H-Sam Hafertepe Jr, 00:15.500[7]; 27. 187-Tyler Wiles, 00:16.646[5]
Qualifying B: 1. 39-Justin Sanders, 00:14.396[11]; 2. 52-Blake Hahn, 00:14.471[1]; 3. 8-Aaron Reutzel, 00:14.497[6]; 4. 7BC-Tyler Courtney, 00:14.584[27]; 5. 17-Sheldon Haudenschild, 00:14.618[15]; 6. 70-Scotty Thiel, 00:14.643[17]; 7. 55-Hunter Schuerenberg, 00:14.677[13]; 8. 13-Justin Peck, 00:14.680[22]; 9. 45-Tim Shaffer, 00:14.708[20]; 10. 71-Michael Kofoid, 00:14.740[21]; 11. 39M-Anthony Macri, 00:14.802[5]; 12. 48-Danny Dietrich, 00:14.804[23]; 13. 4*-Tyler Street, 00:14.826[2]; 14. 19P-Sean Rayhall, 00:14.832[7]; 15. 55B-Jake Swanson, 00:14.832[12]; 16. 22S-Brandon Spithaler, 00:14.901[19]; 17. 33W-Cap Henry, 00:14.902[10]; 18. 22-Riley Goodno, 00:15.026[3]; 19. 97-JJ Hickle, 00:15.072[14]; 20. 16-Danny Mumaw, 00:15.111[9]; 21. 10-Paulie Colagiovanni, 00:15.121[8]; 22. 2-Ricky Peterson, 00:15.145[25]; 23. 25R-Jordan Ryan, 00:15.169[26]; 24. 1-Justin Henderson, 00:15.391[24]; 25. 20-Danial Burkhart, 00:16.236[4]; 26. 6-Frank Rodgers, 00:16.317[16]; 27. (DNS) 3TJ-Trey Jacobs, 00:16.317
---
Submitted By: Kirk Elliott
Back to News